Education & Training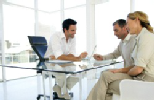 Advanced Sealing has a passion to bring our knowledge and expertise to our clients, and has developed training programs in all our major disciplines.
Whether teaching a small group of valve service technicians or a large class of refinery engineers, our goal is always to help our clients understand the essential skills that will result in improved sealing performance.
Our speakers and trainers have been invited to bring our unique perspective to major industry events such as the International Sealing Distributors, National Association of Corrosion Engineers, Fluid Leak Management Users Group and the National Petrochemical and Refiners Association.
Ongoing Training Classes – Available Now
• Sealing Valve Emissions – Leaking valves no longer need to worry your LDAR team.  New developments in testing and evaluation have spurred the development of a new class of emission control valve stem packing and procedures that are recognized by the EPA.  Learn how you can put these little-known facts to work for you.
• Sealing Heat Exchangers – What is Chevron's Secret?  While 40% of exchangers develop some level of leakage in their 3-to-5 year service cycle, Chevron reports ZERO leaks!  Learn about Chevron's 5 year R&D project that uncovered the root causes of exchanger leakage; and see how their solutions can save you money while allowing you to operate cleaner and safer.
• Sealing Standard Pipe Flanges – Recently disclosed testing from South America has exposed a major problem with spiral wound gaskets!  Fortunately, the same testing pointed to two solutions to the problem.  Now you can have increased confidence in your piping integrity.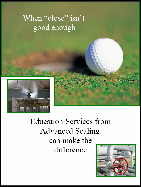 • Advancements in Gaskets for HF Acid Service – Perhaps no environment in modern refining poses more inherent risks than Hydrofluoric Acid. The ALKY-ONE gasket was co-developed with Chevron to generate the tightest, most secure seal against external leakage, while also preventing internal flange corrosion due to HF Acid exposure.  See how this unique gasket can provide increased safety and reduced flange replacement costs.
• Subject Matter Expert (SME) – All the above topics, plus much more, are included in our SME Training.  This course provides the background, perspective and advanced concepts needed for those designated as in-plant Subject Matter Experts.  This multi-day course is taught at our facility in Cerritos, CA.  Call ahead for schedule information, and to reserve your spot in this popular course.